Who is Henry Rutherford (H.R.) Butler?
Most Illustrious H.R Butler Grand Council
Royal & Select Master, Jurisdiction of Georgia
Prince Hall Affiliation
Established October 29th 2005
 
Henry Rutherford Butler
Henry Rutherford Butler, a respected physician and pharmacist with offices on Auburn Avenue in Atlanta, was a pioneer in medicine and healthcare for African Americans during the late nineteenth and early twentieth centuries. He was married to Selena Sloan Butler, a prominent teacher and education advocate in Atlanta.
In addition to establishing the first licensed black-owned pharmacy in Georgia, Butler was a founding member of several African American physicians' organizations, as well as a civic leader and prolific writer. In many ways, his life represents the historical yet paradoxical development of a southern urban African American elite class between the eras of Reconstruction and the modern civil rights movement, decades marked by widespread segregation and discrimination.
He was born on April 11, 1862, to Caroline Noyes and Henry Butler in Fayetteville, North Carolina. Between 1872 and 1874 his family moved to Wilmington, in the southern portion of the state. He had one known brother, Philip. Like many African Americans living in rural environments during the late nineteenth century, Butler spent his youth on a farm, where he received no formal education. As he grew older, he helped to support the family through work in local hotels and lumber mills.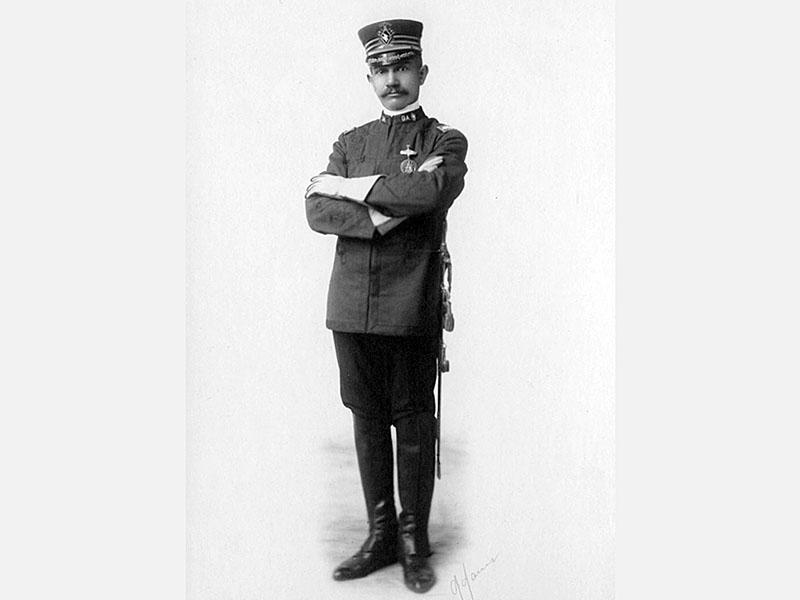 During this time E. E. Green, a noted African American educator who later became a physician and druggist in Macon, Georgia, played a pivotal role in Butler's education. In the evenings after work, Green and his wife tutored Butler in preparation for college. The effort proved a success, and in 1883 Butler entered Lincoln University in Pennsylvania. After graduating four years later, he continued his education at Meharry Medical College in Nashville, Tennessee, where he graduated with a medical degree in 1890.
That same year, Butler moved to Atlanta, where he began his medical practice. In 1893 he married Selena Sloan, a native of Thomasville and a graduate of Spelman College. Henry Rutherford Butler Jr., the couple's only child, was born in 1899. Following in his father's footsteps, Butler Jr., a graduate of Atlanta University (later Clark Atlanta University) and Harvard University Medical School in Cambridge, Massachusetts, became a doctor and established a medical practice and family in Los Angeles, California.
As Jim Crow took hold of the region, Butler and his Meharry classmate Thomas Heathe Slater established a medical practice and drugstore for black residents on Wheat Street (later Auburn Avenue) in 1891. The two obtained the first pharmacy license in Georgia to be granted to African Americans. Butler and Slater purchased a store owned by J. C. Huss, a white druggist who trained Moses Amos, the first licensed African American pharmacist in Georgia. After two decades in business, Butler Slater and Company changed ownership when Amos bought the drugstore, reopening it in 1914 in the Odd Fellows building near the corner of Butler Street (later Jesse Hill Jr. Drive) and Auburn Avenue. Butler's medical practice, however, spanned forty years. Later in his career, around 1912, Butler furthered his studies in gynecology, obstetrics, and pediatrics at Harvard University Medical School.
Outside of his practice, Butler cofounded the first professional organizations for black physicians at local, state, and national levels. These included the Atlanta Medical Association of Physicians, Dentists, and Pharmacists (later Atlanta Medical Association) in 1890 and the Georgia State Medical Association of Physicians, Dentists, and Pharmacists (later the Georgia State Medical Association) in 1893. While the Cotton States and International Exposition of 1895 cast a spotlight on Georgia's African Americans, primarily through Booker T. Washington's famous "Atlanta Compromise" speech, it also was the occasion that bore witness to the birth of the National Medical Association, cofounded by Butler. His other contributions to the health and well-being of the city and state's black citizenry included the establishment in 1909 of Atlanta's Fair Haven Infirmary, a contemporary of other hospitals that opened during the early twentieth century for African American doctors and patients. Butler also served as both dean and principal teacher at the School of Nursing at Morris Brown College in Atlanta.
Adding to Butler's professional achievements were his community activities. He wrote general interest columns and stories about the city's African American community for the Atlanta Constitution and the Atlanta Independent, a black newspaper published from 1903 to 1928 that described itself as the "official organ of the Grand United Order of Odd Fellows and Knights of Pythias." He played a significant role in establishing social and cultural institutions for African American boys and young men, chief among them the Butler Street YMCA and, along with educator John Hope, District Ten of the Atlanta Area Boy Scouts of America. Butler and his wife were early members of the Commission on Interracial Cooperation, founded in 1919, which later merged with the Southern Regional Council. He was also a member of the Big Bethel African Methodist Episcopal Church, where he served as a steward until his death.
Among Butler's fraternal affiliations were Omega Psi Phi and Sigma Pi Phi fraternities and the Prince Hall Masons of Georgia. In the latter, Butler was the ninth grand master of the Most Worshipful Prince Hall Grand Lodge of Georgia from 1901 until his death in 1931, when he was succeeded by John Wesley Dobbs, who served until his death in 1961. Under Butler's leadership, the lodge went from an organization encumbered with liabilities to one that prospered. When the Pan-African Congress, organized by W. E. B. Du Bois in 1919 to challenge the European colonization of Africa, held its second meeting in 1921, Butler served as a delegate representing the Masons of Georgia.
Butler died on December 17, 1931. He and his wife, who died in 1964, are buried in Atlanta's Oakland Cemetery. In 1955 Lincoln University, Butler's alma mater, awarded him an honorary Doctor of Science degree. That same year, the Yonge Street Elementary school in Atlanta was renamed Henry R. Butler Elementary School. The family papers of Selena Sloan Butler are housed at the Auburn Avenue Research Library on African American Culture and History in Atlanta.